Explore Greece: Athens and the Greek Isles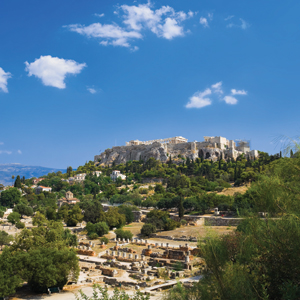 Explore Greece
Explore the fascinating history of the Aegean Sea! Begin your adventure in Athens, the cradle of western civilization, before embarking on your small ship cruise. Visit several islands and ports, with optional shore excursions to iconic places such as Turkey's Ephesus or Crete's famous Knossos Palace in Heraklion. If the medieval castle of Rhodes interests you, opt for the Iconic Aegean that includes an extra day at sea.
Includes:
...
About Avanti Destinations
The passion to serve and inspire savvy travelers with innovative and personalized vacations has been the driving force for 31 years at Avanti Destinations. We have the passion for independent travel and want to share it with you! We provide you with authentic travel experiences backed by our expert knowledge. You go where you want. When you want. With the flexibility to savor special moments along the way. Your vacation is uniquely yours. That's Avanti!
Our record of success at Avanti
...