Paris for Foodies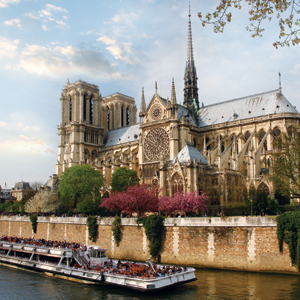 Paris for Foodies
In addition to its classic architecture and wealth of museums, Paris is a food-lover's delight. In this four-day adventure, you will experience shopping for food in a food market with your chef-teacher, who will then help you prepare your midday meal. You'll also have a three-course dinner with wine tasting.
Includes:
3 Nights Accommodations
City Tour with Wine and Cheese Tasting
Cooking Class with Market Visit
One
...
About Avanti Destinations
The passion to serve and inspire savvy travelers with innovative and personalized vacations has been the driving force for 31 years at Avanti Destinations. We have the passion for independent travel and want to share it with you! We provide you with authentic travel experiences backed by our expert knowledge. You go where you want. When you want. With the flexibility to savor special moments along the way. Your vacation is uniquely yours. That's Avanti!
Our record of success at Avanti
...