Canal Charm: Amsterdam and Bruges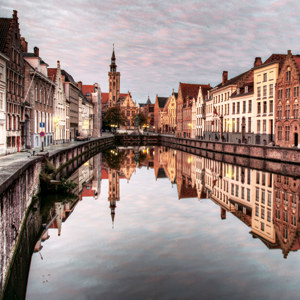 Canal Charm
Two cities best seen by canal boat, full of 17th century architecture, rich in artistic history and beautiful scenery: alluring Amsterdam and enchanting Bruges.
Includes:
3 Nights Amsterdam
Canal Bus Pass and Museum Entrance (Choice between Van Gogh Museum
Rijksmuseum
and Hermitage Museum)
Amsterdam-as-a-Local Walking Tour and Dinner
2 Nights Bruges
48-Hour City Card
First-Class Rail Between
...
About Avanti Destinations
The passion to serve and inspire savvy travelers with innovative and personalized vacations has been the driving force for 31 years at Avanti Destinations. We have the passion for independent travel and want to share it with you! We provide you with authentic travel experiences backed by our expert knowledge. You go where you want. When you want. With the flexibility to savor special moments along the way. Your vacation is uniquely yours. That's Avanti!
Our record of success at Avanti
...